Numbers day here in B.C., which brings everything up to date… and not surprisingly, there are no big surprises. Perhaps the biggest surprise is that the weekend numbers added up to… 2020.
Everything is proceeding with clockwork consistency… which means, around here, a continual case growth of 1.9% — a rate at which cases would double in about 37 days, which would be January 13th… which coincidentally is about two weeks after New Year's, and three weeks after Christmas. Also not surprising is that Dr. Henry extended all present orders until January 8th… because, the fact is, they're helping.
The collision course of this latest effort – these recent orders, which are making a difference — will run straight into the holiday season, and your guess is as good as mine as to what will happen. As we've learned, this virus doesn't usually transmit from 10 people giving it to 10 others. It's more like one person giving it to 20. That's why the usual family holiday gatherings can be so risky. One contagious person ends up being patient zero of their own, exponential outbreak.
The vaccine news is good, but requires a reality check. The good news is that the first 250,000 doses of Pfizer vaccine will be arriving in Canada next week. Since it's a two-shot vaccine, that'll be good for 125,000 people. The vaccine will be distributed on a pro-rata basis, which should mean B.C. will get around 34,000 doses… good enough for 17,000 people. Obviously, that's not enough to change anything; it'll be months before enough people have had it where it could make a tangible difference.
In fact, if you were to get the vaccine tomorrow, what would change in your life? If you're following the orders, your chances of getting the virus were slim, and now they would go down to pretty-much nil. But gatherings are still banned, things are still closed/postponed/cancelled, and you would still be wearing a mask.
We're nearing the end, but we're still at the beginning of the end. At least it's in sight; remember, not so long ago, the hardest part of this was not knowing how long it could possibly go on… I likened it to preferring a prison sentence of known length; lock me up for 5 years, with a definite date when I get to walk free. I'd prefer that to being locked up, and having someone every day tell me either it's time to go home… or not. There's great comfort in certainty, and with certainty I can tell you – as fuzzy as it is presently – that's a finish line on the horizon.
Also, with respect to the finish line of former Canucks anthem singer Mark Donnelly's career… shoutout to Mark Donnelly, the sportswriter from Northern England who covers Sunderland AFC and who knew little about hockey or Vancouver… until his phone blew up over the weekend, over which he received over 1,000 messages on Twitter, both public and private, both praising him and insulting him. Unfortunately, he doesn't know our anthem and can't sing (or skate), so he won't be filling-in any time soon… but he does wear a mask, and advocates for their use. Cheers, mate.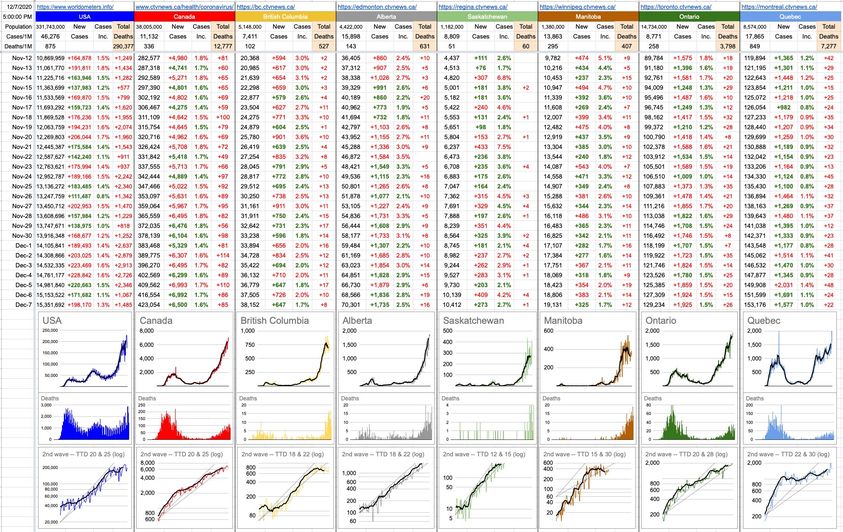 34 Likes, 6 Shares