No new B.C. data since last year… and it seems the Alberta data is just some guy guessing over the last few days. Those perfectly round numbers for new cases are, as my teenage children's parlance would suggest, "pretty sus". So, we will leave all that till tomorrow when hopefully everything gets updated. Some numbers (vaccination counts in the eastern provinces) actually went down. I'll figure it out tomorrow.
Tomorrow will bring forth a lot more than numbers, though… south of the border, the currently-sitting president is running out of time and out of options. When it comes to "fight or flight", Donald Trump is very much a "fight" sort of guy, and the dirtiest sorts of fighters are the ones that are against the ropes with nothing to lose. That's where the low blows and ear bitings come in.
On Saturday, the president committed an act called "sedition", defined as "conduct or speech inciting people to rebel against the authority of a state or monarch."
Sedition, treason, attempted coup – call it what you like. I guess it started earlier in the week with Republican senator Josh Hawley, the guy who's leading the charge in trying to get congress to not certify the electoral college vote. This is quite simply an authoritarian hoping to overthrow the results of an election because it didn't go his way. He will fail, of course, but he should actually face an ethics charge and expulsion; he's clearly violating his oath of office… you know, the one that talks about supporting and defending democracy. And now a number of GOP members are hopping onto that bandwagon, for a showdown on January 6th.
GOP stands for "Grand Old Party", but it's certainly not that anymore… perhaps "Formerly-grand Old Party" is more appropriate. FOP. For what it's worth, the word "fop" has been around since the middle ages. Its original meaning was, quite simply, a fool of any sort. How appropriate.
On Saturday, Trump… the leader of the FOP… called up Georgia Secretary of State Brad Raffensperger and spent an hour on the phone with him. Like any exemplary narcissist, Trump tried every angle of persuasion… nice guy, bad guy, compliments, threats.
Raffensperger is a Republican and Trump supporter, so this clearly put him in a weird situation. Some clips of this phone call were leaked to the Washington Post, and have now been picked up and released by every news outlet… even Fox. It's worth a listen… hearing Trump begging the guy to find him 11,780 votes (Biden won by 11,779) from somewhere. Anywhere. Make shit up if you need to.
Raffensperger didn't cave, of course, and the intonation in his voice is telling… a mixture of a little fear, but also the sort of tone you might take trying to explain something to a child. And by the way, even if the state of Georgia were flipped, Trump still loses the election. By a lot.
But these are the actions of a desperate man; he's on the ropes, flailing away, hoping to land something. He won't stop swinging till he's laid out on the canvas.
One thing that fortunately didn't land was the enormous storm that formed a few days ago over the North Pacific Ocean… so powerful it was labelled a "bomb cyclone". Winds over 100 MPH, 45-foot waves in open water. That storm formed in 2020… and fizzled out in 2021. Hopefully like the FOP's latest (and final) attempts to bomb democracy.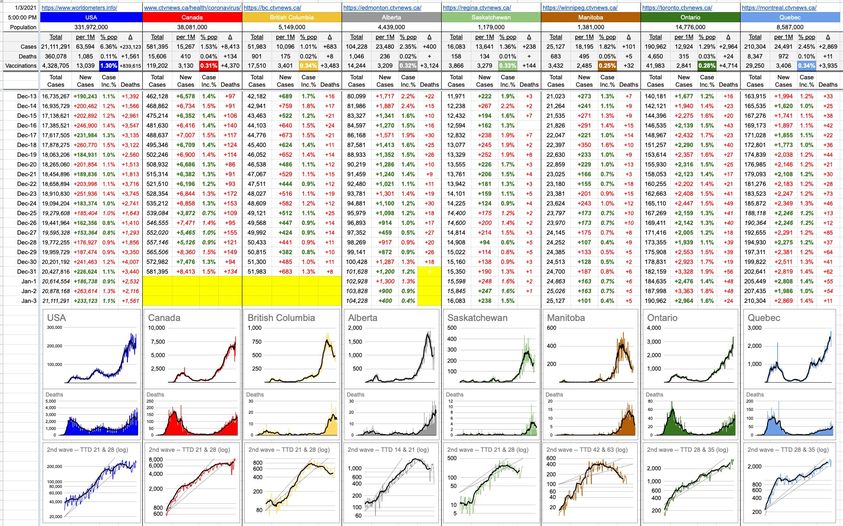 23 Likes, 2 Shares