Talk about too little too late.
Donald Trump yesterday released a video with a message he should've put out ages ago, or at least, certainly before Jan 6th. In it, he asked for peace and quiet yadda yadda, yawn. The whole thing was read monotonously off a teleprompter. It was so out of character that it had me looking for clues, the sort you see when a captured American soldier messages "torture" by blinking Morse code. Trump isn't capable of doing something like that, but imagine if he'd blinked out "attack"…
It'll be interesting to see what happens now, with his army of zombies who were ready to simultaneously attack all 50 state capitol buildings. Either they will stand down… or, they will claim that Trump was clearly coerced into making that video, and that its superficial message should be ignored, and that it's game on. Or, that there is indeed some hidden message, but you have to look hard. For example, like six seconds in, there's a big pause… and from seconds six to nine, he says, "events of the last week". At second 20, he says, "spectrum". 6 7 8 9 20… as letters of the alphabet, that's F G H I T. Unscramble them and you get, "FIGHT". So… he's saying, "Like the events of last week, but now across the spectrum, we fight!!"
"You can't possibly be serious" would be the logical conclusion of that sort of reasoning, but as we've seen, we're not exactly dealing with rational thinkers. For the record, that's the same sort of reasoning you attempt to use when you bet on a horse race, and you bet on a longshot only because you like the name… and it wins… and now your friends are demanding to know how the hell you came up with that. "Well, you see, last year, ten races ago, he ran from post 7 on dirt after a heavy rain… at which time he came second to a horse whose half-brother came third three days later in a race where the winner went on to place in a Grade I race where the trainer of the winner's wife's brother's jockey booked off the favourite just to ride this horse's half-sister. It was a lock." Look deep enough, and you'll always find answers. Especially if you already know the answer you're hoping to find.
That latter possibility is troubling… the genie-out-of-the-bottle scenario. It's like Mickey Mouse and all of those dancing brooms in Fantasia… once you open Pandora's Box, it's not so easy to stuff things back into it. And then what… a beheaded "patriotic" movement running wild. At that point, it's really nothing more than a somewhat-organized group of domestic terrorists… thoughtfully provided as a parting gift by the outgoing president. How do you get rid of that? Perhaps you don't. Trump, we can get rid of… like the vaccination for C19, immunity from Trump required two doses… of impeachment. But also like C19, the long-term effects can stick around forever. Aryan Nations, KKK, Alpha 66, The Order… add to that, Trump's "Covfefe" of Covidiots.
The long-term effect of all of that? Who knows. For the short term, the national mall will be closed on January 20th for the inauguration. Trump screamed for years that his inauguration crowd was bigger than Obama's (it wasn't) but, sadly, Biden won't get his moment… and notwithstanding the circumstances, you know Trump will have something to say. Sure, in the midst of a pandemic, an inauguration crowd of a million people is a bad idea… but a crowd of near-zero is also not ideal. It's supposed to be a celebration of democracy and progress. One day again, it will be… but with what's going on today, that day seems pretty far away.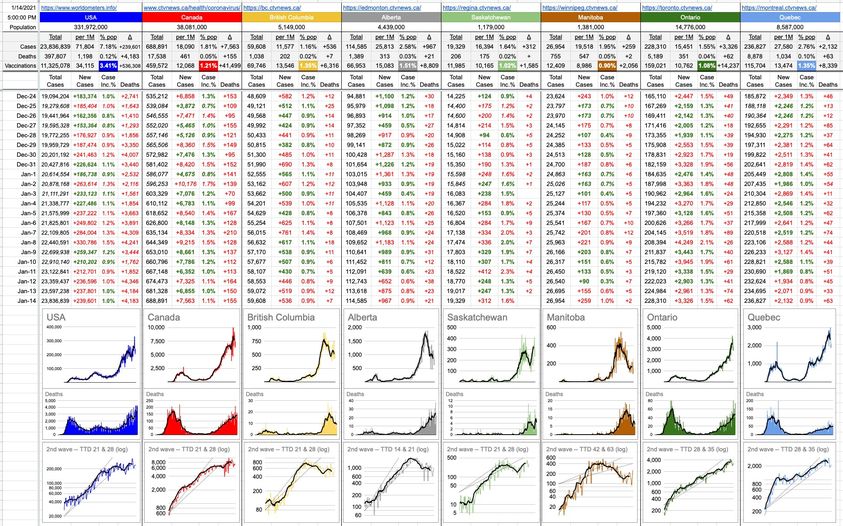 23 Likes, 2 Shares