If you live in London, England (or recently travelled there, and are now stuck), you're very familiar with Trafalgar Square… the large plaza in front of the National Gallery. Also facing the square is Canada House, which houses the offices of the High Commission of Canada. If you've ever lost your passport in the U.K, you've been there. It's also a great place to visit on July 1st… there's usually a good party going on.
Also at Trafalgar square, right in the middle of the plaza, is an almost 200-foot pedestal, upon which stands the statue of the great British naval hero, Horatio Nelson.
The excellently-named Nelson was a true war hero, having fought in numerous battles (including the American War of Independence), but he's most well-known for his efforts in the Napoleonic wars, and his greatest victory, the Battle of Trafalgar. In the waning minutes of that battle, having led the British to victory, he was shot by a Spanish sniper and died a few hours later.
But before being shot through the spine that day, he'd already suffered quite a beating over the years. He'd lost part of his arm in one battle, and an eye in another. As a result of that latter injury, he wore an eye-patch, looking every part the fierce warrior. In fact, with half an arm and an eye patch, he looked more like a pirate than a British naval officer.
Interesting point about eye-patches, and pirates specifically… our stereotypical view of a pirate with missing limbs… perhaps a wooden stump for a leg, perhaps a hook for hand, and always an eye-patch. Pirates wore them for another reason; not just to cover a shot-out eye.
When you're the captain, you spend a lot of time running around the ship… on the deck and outside in the brilliant sunshine one moment, below deck and in near-darkness the next. As you know, like when you head to the movies for a matinee on a sunny summer afternoon, going from blaring sunshine to darkness takes some adjustment. When you turn off the lights in any room, it's pitch-black for a bit… and then, things start coming into focus as the rods and cones of your eyes do their thing and adjust.
Before suitable artificial light, captains and pirates didn't have time to wait for their eyes to adjust all the time, so they'd keep one eye "in the dark", and switch to it when needed. That eye would always be ready for darkness. Indeed, you never see that part in the movies, where the pirate goes below deck and removes the eye patch.
There's lots of symbolism that can be drawn out of this… like, covering up something good in the short-term for a beneficial payoff down the road. You wander around in the sunlight half-blind… but that hidden vision is ready and waiting when you need it.
Or, sometimes we cover up in ourselves what we don't want to see. You need some pretty good eye-patches to have been part of the crowd that stormed The Capitol the other day. What exactly is an off-duty cop seeing when he runs into his buddy, who happens to be on-shift that day? What does some pro-Trump Jew think, standing next to a nazi with a T-shirt that says Camp Auschwitz, or one claiming that 6 million wasn't enough? What do senators, hiding for their lives, think when they're staring at their similarly-sheltered compatriots who may have been part of organizing this?
Like saving your vision from sunlight, some people need to come to terms with the patches they've been wearing… not over their eyes, but over their conscience. People who need to be able to rip off all the patches, and look in the mirror, and come to terms with what they see.
I wonder how much of that sort of reckoning is going on these days. The McConnells and Pences of the world are one thing, but the run-of-the-mill typical American, specifically the 70+ million who threw their votes into the darkness… what do you see now, if you remove that patch? Part of me really wants to know, but the other part of me really doesn't… because some people wear those patches, literal and/or figurative, like a badges of honour.
True American patriot or MAGA deplorable? They can look alike. The greatest British Naval hero in history looked like a stereotypical pirate; you can't judge a book by its cover… and actions speak louder than words.
Here's one more cliché to add to the list: "When the going gets tough, the tough get going." And now it's that time for the U.S. Now it's time to just get on with it. They came a lot closer than they think to seeing it all disappear a week ago. Now that all of the eyes have been opened and many of those patches ripped off… now begins the hard work of fixing it all.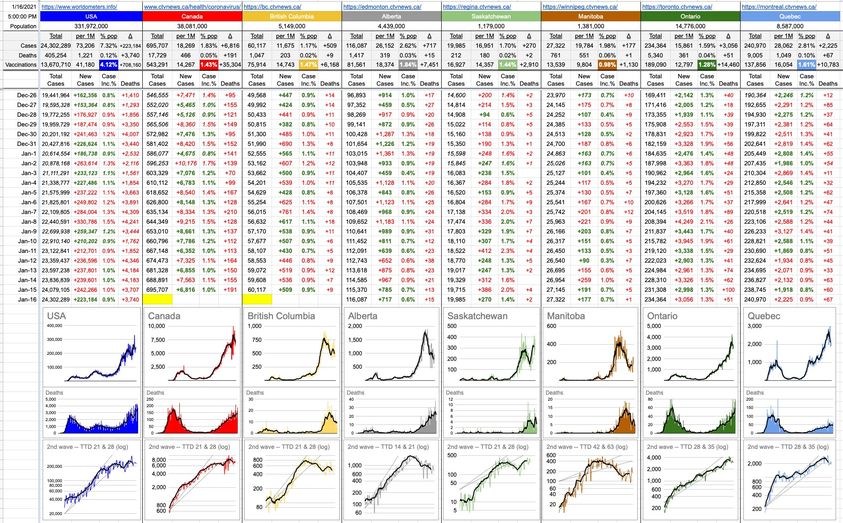 20 Likes, 0 Shares