There's a lot to be said with meeting someone in person, looking them in the eye, giving them a firm handshake and knowing that you're not leaving the room till you get what you want. Obviously, a lot more can be achieved in person than online.
As introverted as I may be, I miss those in-person meetings… in the same way I miss being able to properly hang up a phone. A real phone. At the end of an unpleasant conversation, there was nothing more satisfying than slamming the receiver down onto the cradle. Those Bell phones were made of nuclear-war-resilient plastic. Unbreakable. My uncle in Chile a few times lost his temper on whatever was on the other side of the call and flung his phone out of a second-story office window. The cord ripped away, but the phones always survived. Clicking the [Leave Meeting] on Zoom angrily is a far cry indeed.
Speaking of Chile and doing business, specifically the sort of business that has them pretty close to the top of the list of vaccinations… perhaps my post a few days ago seemed to allude to the fact that perhaps there was some sort of funny business that may have occurred when those Chileans flew out for those in-person meetings and got those vaccine agreements. A little nudge, a little bribe, a little kick-back. I didn't mean to imply that; I meant to state it unequivocally. Of course that's what happened. I don't have any proof of it, of course, and what does it matter… it's just my opinion. But I also understand what greases the wheels… what gets slow-moving government bureaucracy going in a hurry. What jumps the queue. What gets it done.
My first experience with government corruption occurred when I was quite young… 12 or 13. I had a friend who lived nearby, and his dad put up a basketball hoop in the back lane, hung up over the garage door. The lane was flat and paved… and it was great. We were out there for hours the first week… playing one-on-one and every variation of P-I-G and H-O-R-S-E you can imagine. One day, the neighbour's wife came out to see what was causing all this racket. The next day, her husband came out to have a look… watched us play a bit… didn't say much, just went back inside. Oh, did I mention that guy was an Alderman for the city of Vancouver?
Two days later, when we got there after school, there were two freshly-laid speed bumps in the lane, perfectly placed and wide enough to completely destroy our basketball court. It still smelled of freshly-poured tar. Not a single other speed bump in any back lane for 10 blocks around. And not like there were ever any speeding cars there to begin with. What the hell. Is this how things work?
Needless to say, we weren't happy. Our version of petty revenge lasted years. That guy ran in two subsequent elections, and every time an election sign (with his name, of course) popped up in front of his house, we'd replace it with three different ones from various opposition parties. We'd have to venture deep into East Van in the middle of the night to collect all of the colourful alternatives. Totally worth it.
Ok, where was I… yeah, governments. I think it's no big surprise to learn that there's corruption at every level. Screwing up a couple of kids' fun just because you don't like the sound of a basketball is a small example. Bribing officials, peddling influence, making big promises, forgiving crimes, throwing huge money at certain people and, ultimately, lying… were things Abraham Lincoln did to push through his Emancipation Proclamation and ban slavery in the U.S.
Ah, didn't see that coming, did you… yes, indeed… sometimes, that corruption is for the greater good… and for those crimes that today would've gotten Lincoln jailed for life, he's instead considered the greatest president in history. Quite a fine line, isn't it. I don't know what those Chileans did, and I don't care, and certainly, the well-vaccinated populace of Chile doesn't care either.
If you want to argue that Canada should be above that sort of thing, name me a Prime Minister and we can discuss his corruption scandal. Chretien's helicopters, Mulroney's Airbuses, Trudeau's SNC-Lavalin. Closer to home, Glen Clark's deck/casino, Harcourt's BingoGate and Vander Zalm's Fantasy Gardens.
Government corruption has been around forever, and it's never going away. At the very least, they could put it to use for the greater good… not just individual gain.
Lincoln? Awesome. Chile? Same. The rest of my examples? Brutal.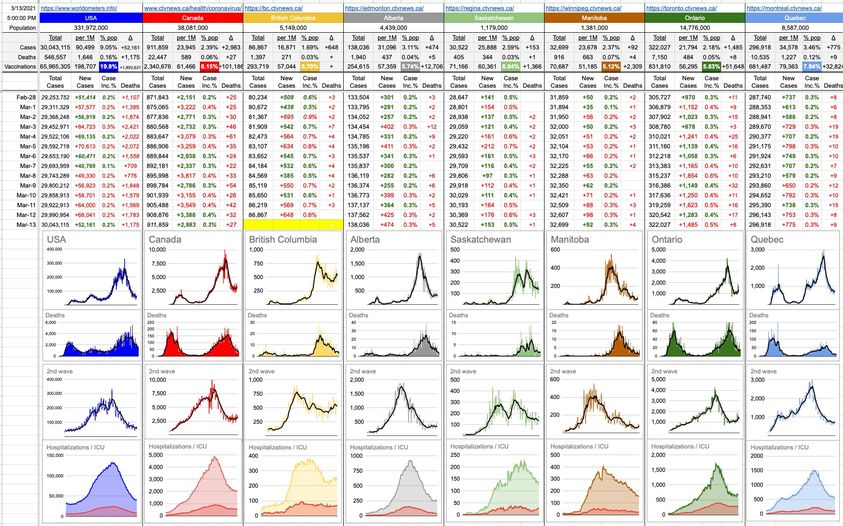 20 Likes, 3 Shares