We keep hearing about *the* vaccine, but of course, there's more than one. Besides Pfizer, there's Moderna… and we've all heard of some Chinese one and the Russian one which Putin gave his daughter but refuses to take himself.
Any others? Yes… plenty of others. This petal-to-the-metal race (locally) was won by Pfizer, if that's how you want to look at it, and Moderna is set to come in second and Oxford-AstraZeneca will likely be third.
But really, there are multiple winners in this race… to win, you just have to cross the finish line. How many horses are in this race? Surprisingly… more than you might imagine. There were originally 90. Not all will finish the race, and while crossing the finish line counts, it's probably a bit hollow if it happens in 5 years. However… the more, the merrier.
At present, Pfizer is approved and Moderna is approved for emergency use only (for the moment), but Canada is looking at it as we speak and it's likely to get the green light within weeks. Beyond that, there are a few approved within China and Russia, but we'll never see them here.
Beyond that, there are actually 18 different vaccines in phase-3 trials… most of them in the U.S and China, but other countries thrown into the mix and approaching the finish line are Japan, India and Australia. And Canada.
We don't hear a lot about it, but we sure will if this gets beyond phase 3… Quebec-based Medicago, a private company, began their phase 2/3 trial on Nov 12th. In a somewhat eyebrow-raising arrangement, they're being partially funded by cigarette maker Philip Morris. Medicago literally grows vaccines in plants – specifically, the Nicotiana Benthamiana plant, which is a wild species related to tobacco. The Canadian government has 76 million doses on order in case it all works out.
The fact you can grow vaccine inside tobacco raises some interesting possibilities, not the least of which is slanting the marketing towards "all natural" and "organic". For all the anti-vaxxers with their "I don't know what's in it so I'm not putting it in my body!!!" crowd… notwithstanding I can assure you, you have no idea what's in a McNugget but you'll happily ingest that… but all that nonsense aside, hey… this vaccine grows out of the earth, in a plant that billions of people happily inhale into their lungs every day. The irony of that, given that this virus attacks your lungs…
You know, all of that is just one step away of creating a very unique vaccine delivery device… forget injections or suppositories or sublingual sugar cubes… how about…
"Hey dude, smoke up! This is some good shit!"
"Yeah man… whoah… where'd you get this?"
"Doctor B."
"Who's he? Never heard of him!"
"It's a she… and don't worry about it."
"Awesome dude, can you hook me up with some more?"
"I can hook you up with one more; that's all you need."
"Whatever dude. Awesome."
Vaccination rate… at least, in B.C….? 99.44%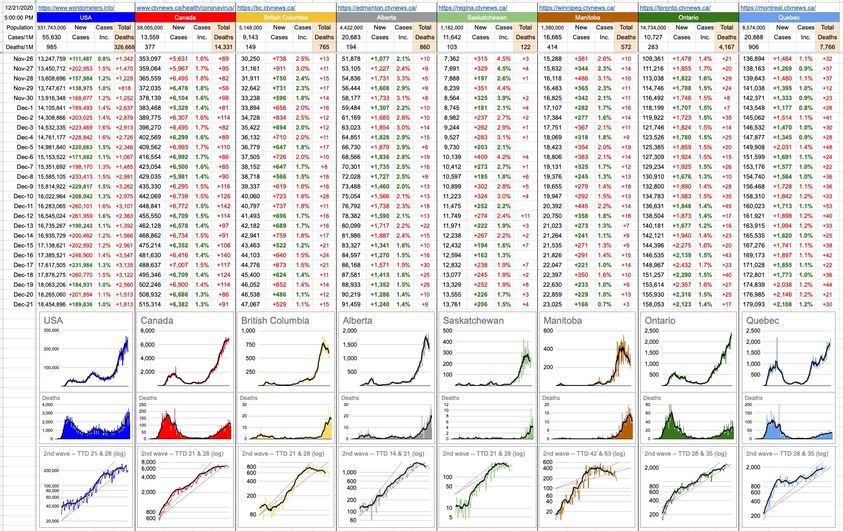 24 Likes, 2 Shares