So… today I got vaccinated. But no – once again, not *that* vaccine. This was the good old-fashioned flu shot which, for some reason, I hadn't managed to get around to this year… yet.
If you think it's too late in the season, it's not. If you think it's not worth it, it is. If you think it's too risky, it's not.
With respect to the *other* vaccine, a lot of people have been vaccinated recently… Joe Biden, Dr. Henry… and a whole bunch of Republicans who spent a long time telling us how this is all overblown, open things up, it's just a bad flu, it's low-risk to most people. Those despicable hypocrites are happily tweeting their vaccinations… leading people to ask a lot of questions, including why are they getting their shots ahead of other more elderly or at-risk front-line workers. Because they're important leaders, of course… we want to make sure they're protected!
Joe Biden, for numerous reasons should get it, and publicly. He's the soon-to-be president, he's in the risky age category, and he's in contact with a lot of people. Dr. Henry should have gotten it too, because she was going to get slagged either way… if she doesn't get it, it generates mistrust… why isn't she getting it if it's so safe?!?! And if she does, why does she get to jump the queue.
By far, the lesser of those two evils is take it, set the example, and move on.
Canada today approved the Moderna vaccine… an approval process which normally would have taken weeks took hours. Close to 200,000 doses will have arrived before the end of the month. Two million more before the end of March.
The more, the merrier. The more people who get it, the better. The sooner they all do, perhaps the sooner a lot of people who are waiting around to see that things will be ok can be convinced that indeed that's the case… and then we are all one step closer to putting all of this behind us.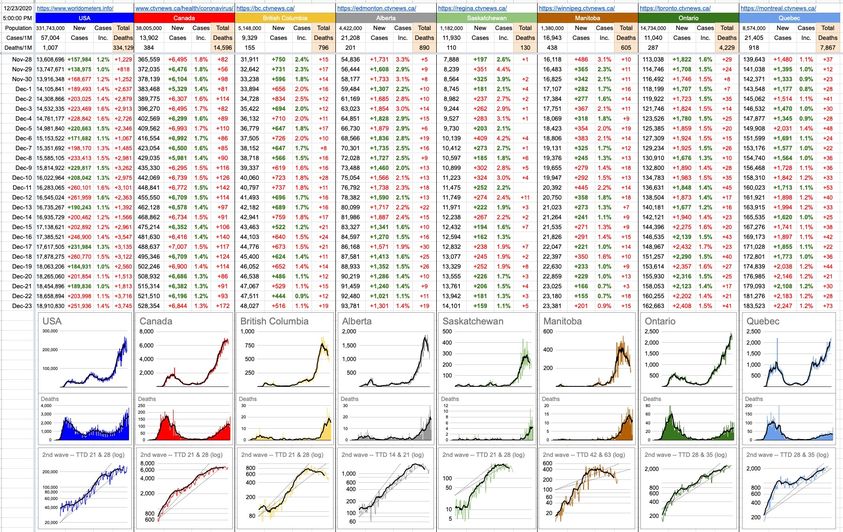 22 Likes, 1 Shares