In April of '86 (in this case, 1886), the city of Vancouver was established. A couple of months later, it all burned to the ground… but, they rebuilt it… better, this time… more brick, less wood… and here we are.
Eighty-six years later, a group of local businessmen set out to bring professional soccer to this city… and a couple of years later, in 1974, the Vancouver Whitecaps played their first game in the North American Soccer League. The highlight of that team came in 1979 when they won SoccerBowl, the NASL championship. Unfortunately, a few years later, the team (and the entire NASL actually), burned into bankruptcy.
In 1986, on its 100th birthday, Vancouver hosted the world… for a World's Fair – Expo 86… which undoubtedly changed the landscape of the city forever. It was a big year for the city, and it was a big year for professional soccer. Like the city that itself had risen from the ashes, so did a team… the Vancouver 86ers, founded by 86 people who put up $500 each to get it all going.
It was an impressive team; they inherited plenty of Whitecaps firepower. Waiters, Valentine, Lenarduzzi to name a few… then, add to that the homegrown talents of Mobilio and Catliff…it was a great team right off the bat. Perhaps they were named after the 1886 founding/resurrection of the city. Perhaps they were named for the World's Fair/100th anniversary. Or, perhaps they were named for the verb… to "86" someone means to eject, reject, discard or cancel them…. and the 86ers did plenty of that; that powerhouse team went on to win 4 straight league championships and finished at the top of the league 5 straight years. Their streak of 46 consecutive games without a loss is a North American professional sports record that stands to this day.
But the powerhouse 86ing I'm obviously going to discuss today is the one taking place south of the border. It was supposed to have been simple; eighty-six the Trump presidency by the established process that's been in place for centuries. Instead, that ceremony was vocally, violently and frighteningly interrupted by a mob of domestic terrorists who overran the Capitol. They took over the floor of the senate where VP Mike Pence, moments earlier, was trying to do his part to certify the vote. They broke into Nancy Pelosi's office and left a threatening note. Not since the War of 1812 has the Capitol been breached in this manner, when the Canadians did it (OK, the British…).
Well, what else can you expect. The president, that narcissistic psychopath, led the charge… of trying to 86 the very foundations of democracy. To 86 the very foundations of the United States. This was no little protest; this insurrection would've turned into a full-on coup, given the opportunity… the thing is, to successfully carry out a coup requires the support of the relevant armed forces. The police, the national guard, the army, the navy, the secret service, etc. There's zero evidence to suggest support for this mob goes any further than those involved in their own self-delusion, and those aforementioned groups are doing their part to squash this. One could certainly argue they might have done it sooner and more violently had the mob had a different colour of skin, but at least they're on the right side of the equation and the Capitol is once again secure.
Donald Trump doesn't care… though I can tell you what's really bothering him; his Twitter account got suspended and his last three Tweets were removed. For a narcissist to have their stage of tens of millions pulled out from under them; that's severely traumatic. I can assure you, he's screaming at everyone around him to get that fixed. Forget the riots and votes and election; get me my Twitter back. Now!
And, of course, he was nowhere near the actual violence. Like any good dictator… sitting far away, calling the shots from the safety of the White House. Most dictators know exactly what they're doing, but I sincerely think Donald Trump is too mentally ill to actually get it. I don't think he's clear on just how much power his cult-like craziness holds on his brainwashed masses. It took his most trusted staffers begging to get him to release a statement or video, and even that was misguided. He told them the election was stolen. He told them to go home. He told them he loves them.
What a colossal, ugly mess he leaves behind. Two more weeks, and that's it. Well, that two weeks could arguably get cut short if finally someone (collectively) has the guts to pull the trigger on the 25th amendment and forcefully remove him; he's clearly unfit for office. The thing is, he's been unfit for office for a long time, and nobody has done anything about it.
As I post this, the senate chamber is once again filling up so they can, as my father used to love to say, "Get on with it.". They will resume counting and the vote will be certified tonight, and it's one step closer to the inevitable conclusion that Trump can't seem to understand. Biden's inauguration and the security around it will be like nothing we've ever seen. But the entire country will indeed… get on with it. Two weeks.
Finally… appropriately… today, January 6th, 2021 – would have been my father's 86th birthday. He was a big fan of this city, and he was a big fan of soccer… but he was an even bigger fan of watching violent, corrupt, demagogic world leaders getting 86'd out of existence. Happy Birthday, Dad.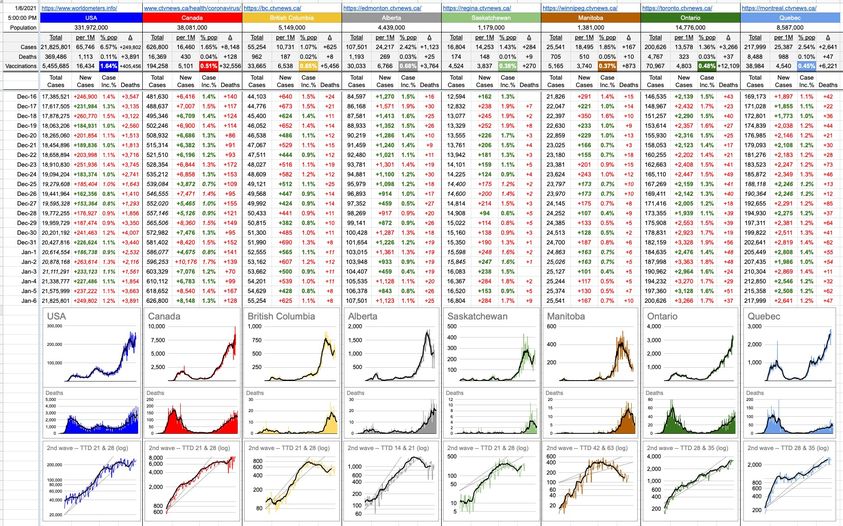 44 Likes, 4 Shares