We watched a movie the other night… I thought it'd be a waste of time, but the kids really wanted to see it. OK… I can spare an hour and forty minutes, and who knows… it might be amusing. It's called "Behind the Curve" (Netflix), and it's all about Flat Earthers – the society whose members genuinely believe that the earth is flat. Or, pretend to. Or, are members for other reasons. OK, queue it up.
My assumption was that it'd be 100 minutes of idiots espousing theories that make no sense. Certainly, that was part of it. But above all that, there's a genuine sadness to it, and some enlightening points that are incredibly relevant to today.
Of all the conspiracy theories out there, this is the one that's most easily disprovable. For more than a thousand years, intelligent people have been devising experiments based on heights, distances, shadows and trigonometry… that show that the earth is a sphere. So good were some of these ancient experiments, that they were pretty-accurately able to calculate the diameter and circumference. This throws a bit of a wrench into the flat-earth conspiracy where millions of scientists, NASA employees and pilots are all in on it. You'd have to add Pythagoras, Plato, Aristotle and Archimedes to the list, among many others.
Anyway, it doesn't matter – the details of how a flat earth could even be possible don't add up, to the extent there's disagreement within the group. Is there a giant dome, snow-globe-like, covering the heavens? If not, what are all the stars and planets attached to? Queue the internal bickering.
Shortly into the movie, you realize that there's something a little off about these people. They're not dangerously crazy… just… off. Something emotional that comes across as almost child-like… and then it becomes obvious. This is a support group for like-minded people who've found each other. They feel like they're part of something big. They feel they get it, and everyone else doesn't… and it's their mission to educate the poor, ignorant masses.
They don't mind being called stupid idiots by the rest of the world… not only because they're used to it, but because, to some extent, they bask in it. Us versus them. We know. You don't. And this is where the bigger-picture relevancy comes in. When everyone tells you what you believe in is nonsense, for many people, human nature dictates they double down. They entrench their belief and they will never let go of it and they will build (and share) crazier and crazier ideas to support something that's actually unsupportable. Queue the madness.
Sound familiar? At least, these guys aren't storming The Capitol. Let's talk about a different sort of queue… just Q.
There's an interesting thing going on in the U.S. (actually, around the world – apparently Japan has a big following as well…) – and I'm talking about Q and QAnon and all that. For years, their now-absent leader Q has been dropping hints about what's about to happen. The original finish line was January 6th, when Trump would seize control via – heh, we know what that looked like. That didn't work out so well, so the Qs shifted to believing the failed storming was part of a bigger plan; one that would now allow the president to invoke martial law, take back those key states, and continue the presidency. None of that happened, of course, and the smooth, quiet transition of power took place. Now what.
Typically, when conspiracies hit their finish line, one of a few things can happen. One is that people realize it's nonsense and bail. Another is that they're so sunk into it that they will continue the fight, no matter how senseless it might be. And another possibility is that they claim it all actually came to be, just as they said… and most people don't realize it. There was a lot of that – all of it – in 2012 when the world didn't end. Some people came to the conclusion it was all nonsense. Some people claim the math was done wrong, and the end is coming.. later in 2012 (didn't happen) or maybe 2021. I guess if you keep pushing the date further and further, eventually you'll be right. And, some claim, the world *did* end, and now we're in some illusionary remnant version. For what it's worth, if this is The Matrix, give me the blue pill. I'd rather ride out this illusion than battle aliens the rest of my life.
Q is seeing a lot of disillusioned people bail on them at present. They realize it must have been nonsense; they were duped. There is no master plan. For those not feeling so rudderless, they will continue the fight, though now I'm sure there's confusion what that might look like. And… there are some who think it all worked out… and that, I kid you not, Trump is still in fact in the White House, and that he and Biden did some sort of face swap thing like in that John Travolta/Nicholas Cage movie. If you really need to keep holding on to this particular conspiracy, and that things are still in place, that's where you wind up today.
And with these flat earth people… skirting the fine line between philosophy, art, science and madness… the final scene of the movie – I don't think I'm giving too much away here by announcing that the earth is, indeed, a sphere (an oblate spheroid if you want to be perfectly technical about it… the earth is a little compressed at the poles and bulging at the equator, due to the spin)… so at the end of the movie, these guys have devised an experiment to prove the earth is flat. It's pretty straightforward… attach a powerful laser to a stick 15 feet high. Point it to a big poster board a few miles away, also 15 feet high. If the laser hits it, clearly the earth is flat.
This is a sound experiment. At that distance, the curvature of the earth is not irrelevant. If you imagine the curve "kicking in", that laser should hit about 21 feet high to compensate.
The guys wait for darkness and fire-up their well-calibrated laser. But nothing hits the board. "Jeez, what's wrong", they wonder. The laser is on, they really should see it. They move the big poster board around, but nothing.
"Try moving it up", suggests one guy… so they do… they lift it 6 feet, and the bright laser comes splashing in.
"Oh." says the guy.
Queue the credits.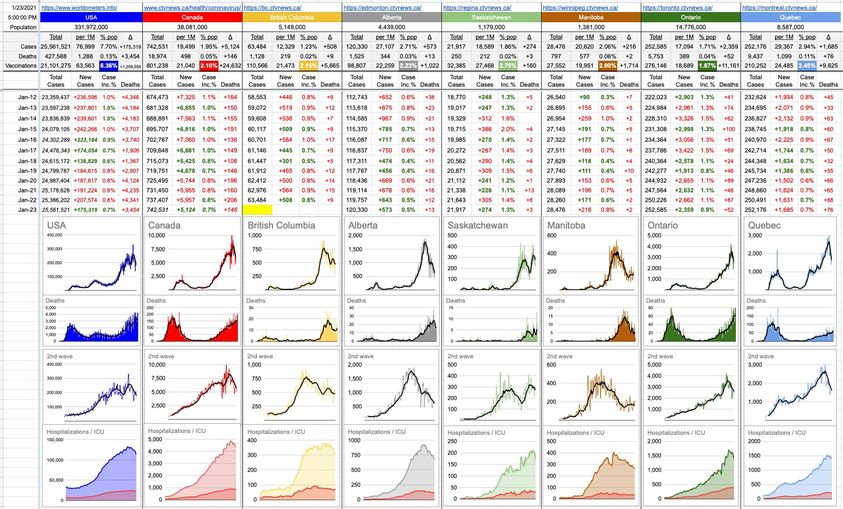 26 Likes, 1 Shares