The whole concept of supply/demand is pretty easy to understand. You don't need a degree in economics to wrap your head around the idea that the more supply there is of something, the less it's worth… and when something – anything – is in short supply, its value increases… sometimes, irrationally. Toilet paper, hand sanitizers, masks. There was no actual rationale behind the toilet paper part of it, but since everyone decided there would be a shortage, a shortage was indeed created and prices shot up and scalpers moved in… until manufacturing turned it up to 11 and caught up, and then there was a flood of extra supply. When it happens in the consumer world, it's easy to understand – not necessarily why it happened; just what's going on. At any given time, you know exactly what something is worth because as soon someone who's willing to pay that amount meets the person who's willing to sell at that price, the question is answered.
Valuing something like an option is more complicated. Imagine someone is selling a horse for $20,000… and you're interested, but not sure you can come up with the money… or not sure the horse is healthy, and want it checked out by a trusted vet. But you also don't want someone to come along and scoop him up while you're still pondering… so you call up the owner and offer him some money… he sells you an option to buy the horse for 20k, and it's good for 5 days. After that, the option expires and he can do whatever he wants… and your money either goes towards the purchase of the horse, or you kiss it goodbye.
What's that option worth? $100 is probably not enough for the owner to turn away potential buyers for a week. $2,000 feels pretty steep if you end up walking away from it. One can discuss it, and many opinions will be offered, but the only one that ultimately matters is what the two people involved in the transaction agree upon.
In the financial world, it's no different. Options to buy and sell stocks trade on their own, independent market… and those prices are based on numerous variables, but the important ones are how much time until the option expires, at what price the option can be exercised at, and how volatile it is. All of that comes together to a single number, and every time two people agree on it, a trade happens.
But what happens when the thing being bought/sold/traded/optioned/whatever'd doesn't have a value assigned to it? Or the actual financial value is an irrelevant aspect?
A parachute while browsing the local aviation shop is worth something different than when you're in a plummeting airplane and there is one parachute left and three people who want it.
A Kit-Kat bar being auctioned after a week of hiking in the frozen snow of Strathcona Park is worth a lot more than when it's sitting next to the checkout line at Safeway.
And… vaccines. A year from now, a Covid-19 vaccine… be it Pfizer or Moderna or AstraZeneca or, by then, numerous other ones… will be as common as Tylenol. "Hey doc, while I'm here, can you spare a…." "Say no more." Jab. Done.
But today? People chartering planes to the middle of nowhere, just to get it. People flying to Dubai, just to get it. Young women dressing up as grandmas and getting into lineups… just to get it. Stories of people throwing all sorts of money at it in all sorts of ways, just to get it… now. What's it worth? What's it worth in a month, six months?
I don't know. I suppose I could attach a number to it, as far as what I'm willing to pay for it. We can all do that, and we would all come up with different numbers. Some people are happy with zero; happy to wait. Some people don't want it, even if you paid them.
All of this is largely irrelevant, because it's not for sale. It's like that old MasterCard commercial:
Parking at the clinic: $3
Alcohol/cotton swab/syringe: $1
Trained nurse: $40
Vaccine: priceless
There's no real point to this; it's just me thinking out loud, because my business brain can't help but think about stuff like this. But this business brain also understands that some questions have no answers.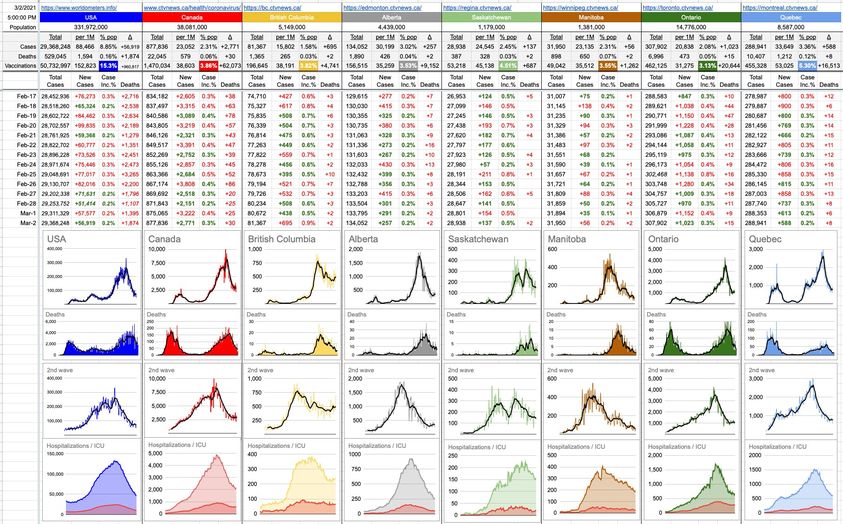 24 Likes, 0 Shares