Hot on the heals (haha) of yesterday's post about vaccines… what they might be worth to people if there were an option to pay for them… comes a revelation I wasn't aware of. In Vancouver's Downtown East Side, people are being offered $5 to get vaccinated.
On the pro side, these are people at higher risk, for a number of reasons. The argument would be that having all of these people vaccinated benefits us all, because it gets us all closer to herd immunity… and if people need a little convincing, what's the harm.
On the flip-side, there's something paternalistic about that $5. Like $5 should make a difference to someone, whether to get vaccinated or not? Five bucks? And yes, I realize 5 dollars is significant to some people, and that's my point… we are manipulating poor people for the benefit of the greater good. It might make sense on paper, but it feels a little dehumanizing to me. But on the flip-flip-side, many of them would get the vaccine anyway, so give them the $5. They can use it.
The DTES is a well-known colossal mess, one which the present governments, both provincial and municipal, have been struggling with for years. Before Covid-19, most of us had never heard of Dr. Bonnie Henry, but she was around… a driving force behind trying to deal with the opioid/fentanyl crisis. She published a very thorough report about all of it in 2019, a year before everyone's plans went all to hell, including what had been planned for the DTES.
Uncharted territory… it's what we've all been dealing with, and for those who make the big decisions, it's no different. Somewhere, in some meeting, someone put up their hand and said, "What if we paid them to get vaccinated?". I always applaud thinking outside the box, and if a little bribe is what it takes… well, I think back to my visits to the dentist when I was a little kid. That treasure chest full of little plastic junk; by far the best part of the visit… always something to look forward to. Maybe the tipping point between going voluntarily… and going, kicking and screaming.
I moved on from my kid dentist decades ago, and I'm not sure my current dentist is reading this, but in case he is… suggestion… a treasure chest for the adults. You have no idea how popular it'd be. Not sure what you'd put in there, but I assure you, everyone would love it. Little travel toothbrushes and toothpaste? A pack of sugar-free gum? How about a Starbucks gift card… but for how much?
Five dollars sounds about right.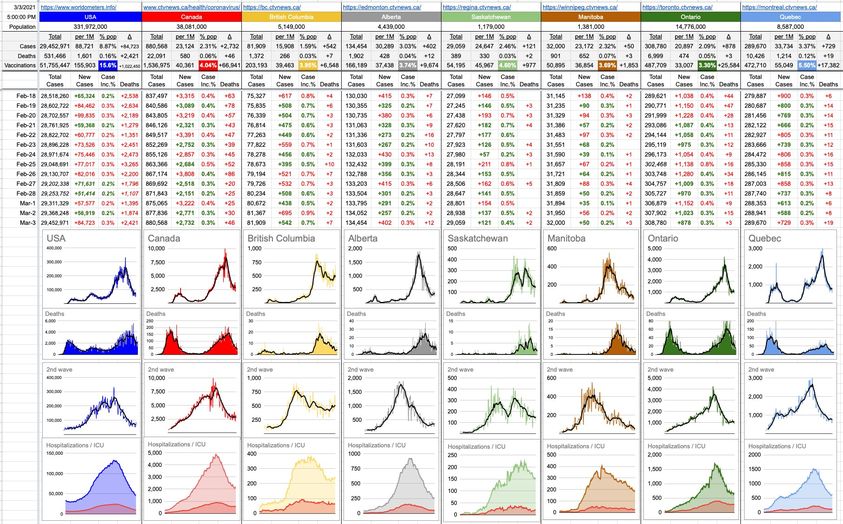 22 Likes, 1 Shares