Yesterday's post generated a lot of interesting responses, as expected… with no real answers, just everyone's individual opinions. Also as expected, because there's no right answer.
The summary is probably this: A lot of people, dare I say perhaps the majority, have some negative part of their life that is irrelevant with respect to what they provide to the world. They are brilliant musicians, but they beat up their spouse on occasion. For some people, especially those for whom there's a personal connection, that's too much. For others, the quality of their work outshines their personal shortcomings, especially if said shortcomings don't matter to them. If you're not trans or couldn't care less about LGBTQ issues, you'll keep reading Harry Potter without missing a beat. If you're sympathetic enough to the cause, perhaps it'll cause you to think about it. To each, his or her own… and that's a big, wide chasm… a huge spectrum. There's no fine line where this falls to one side or the other; it's very personal – and different – for everyone.
I guess I would similarly draw the line. If it's important and personal to me, perhaps it crosses that chasm. I sure as hell would not go to a Roger Waters show to watch anti-Semitic propaganda thrown in my face. But I would certainly go to a post-mid-80s Pink Floyd concert headlined by David Gilmour, should that ever happen again. And as far as the music that's a mix of those two things… yeah, it's tainted, but its importance to me will never go away.
On a similar note (haha!!), exactly 200 years ago, Beethoven was in the midst of composing his Missa Solemnis, and his 9th symphony… perhaps as close to musical perfection as we'll ever get. But Ludwig himself… after his brother died, he spent years fighting with his brother's widow, Joanna. The biggest fight was a custody battle over Karl, his nephew (their son)… and it was vicious… so much so that it led Karl to attempt suicide some years later. Beethoven, as it turns out, wasn't the most pleasant of fellows… controlling, overbearing… traits that got only worse as he got older and his hearing worsened and his slow lead-poisoning kicked in.
And… I'll be honest… there's absolutely nothing that could come to light about Ludwig Van Beethoven that'd ever make me turn off his music. It would be optimistic to think that just because someone can create perfection, they themselves would be so perfect as well… and we can leave it at that. I'm good with that.
And speaking of being optimistic… let's head into the weekend with some optimistic news: Given the new vaccines, the expected shipment schedules, the extending times between doses and the increasingly good weather, Dr. Bonnie Henry thinks we may start turning the corner to "post-pandemic" as soon as summer. That'd be less than four months before things feel pretty close to normal. I'm good with that too.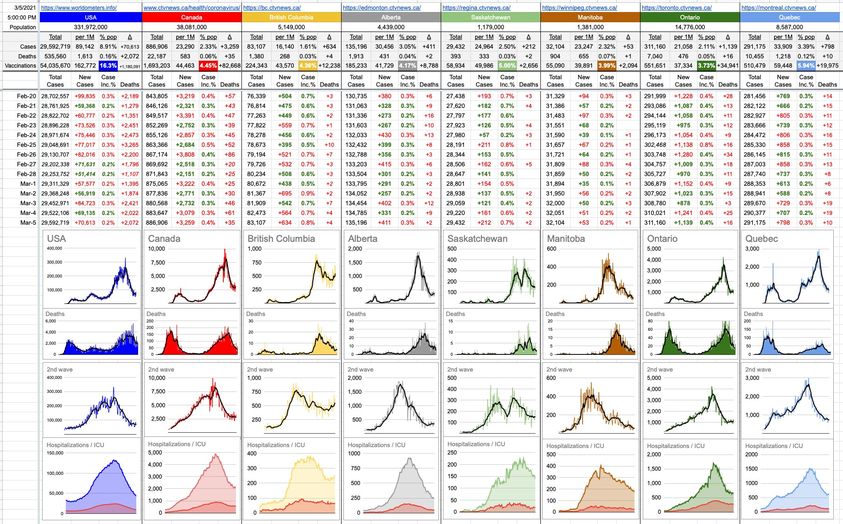 23 Likes, 0 Shares