Some of you stuffed yourself full of turkey last night. Some, this afternoon. Some are about to.
Whatever your path to tryptophan overdose, that point when your brain reaches a state where you have to read something three times for it to sink in… ok, I won't make you do that. Nothing too deep today, just a simple observation… starting with the fact that there are no new numbers to report today. It's Christmas, of course, and no one is working. Well, curiously, not totally true. Some guy in New Brunswick showed up to work… to report one new case. And that's all we know, across the entire country. Half the U.S. isn't reporting either… so, no numbers there either… just annoying yellow boxes till I sort it all out over the next few days… and I'll back-fill what I can… though who knows what that'll look like as it's also the weekend. By next Tuesday, we'll see where we're at, and a week after that, we'll really start seeing where things stand.
But, for the moment, numbers don't lie… and the graphs reflect that. West of Ontario, the significant efforts being made are making a notable difference. Like I said, we won't know what it all looks like till the after-effects of the holidays pan out, but this at least is like… well, to put it in Canadian terms, heading into the third period with a one-goal lead. A month ago, at the start of the second period, we were down a few goals… nice comeback. It doesn't mean we've won, but we've got some momentum. Let's hope it carries through to the end of the game. It could be a scrappy third.
Happy turkey recovery! And there's no hockey to watch, but a nap right about now sounds pretty good…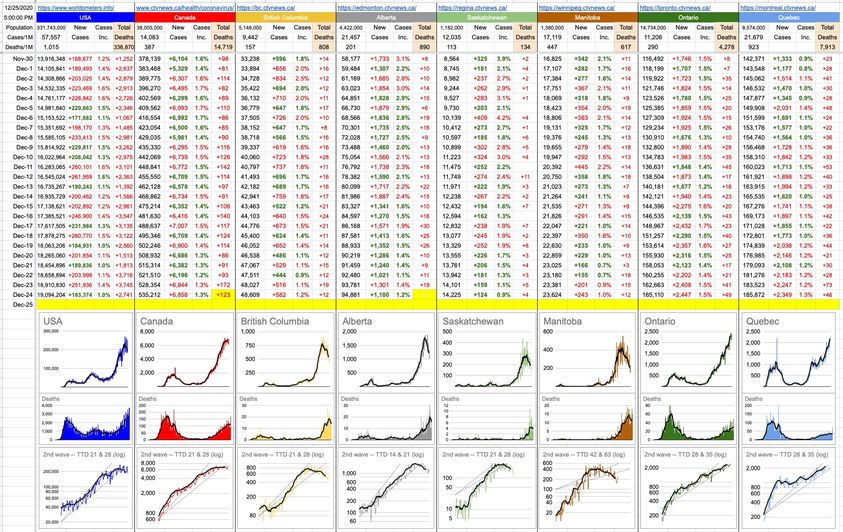 23 Likes, 0 Shares