Around five years go, Donald Trump famously said that he was so popular, he could stand on Fifth Avenue in New York and shoot someone, and not lose any voters. Indeed, I have to agree… anyone today who'd consider again voting for Trump is certainly someone whose mind is made up to the point where him murdering someone in cold blood would do little to change it.
What's presently left of the Republican Party is full of people like that, who realize that no matter what, they're now dealing with an unshakable core… and, therefore, anything goes. While it was Trump who took that limelight for the better part of four years, he's presently faded from the forefront, some it's up to some other despicable full-of-crap demagogue to step up.
Enter Ted Cruz, who didn't hesitate to show America (and the world) where his loyalties lie. He fully supported Trump's insurrection from start to finish, if for no other reason than to hold on to that core for his potential 2024 run.
But don't let it fool you. Cruz, like Trump, cares about nothing but what matters to him… and realizing that he can do no evil, will simply do whatever the hell he wants. So… while his great state of Texas is greatly suffering from bitter storms and power outages, off he went to sunny Cancun.
Hypocrisy is nothing new for these guys, but sometimes… the "Are you kidding me?" factor is just too much. In a radio interview on Monday, Cruz told people to "stay home" and "not risk it". And to "Keep your family safe and just stay home and hug your kids." That was a few hours before he and his kids jetted off to the sunshine of Mexico. Cruz, who in the past has criticized other public officials for vacationing or golfing during times of crisis. Cruz, who violated a travel ban. Cruz, who works for a government that at present is telling everyone that Mexico is out of bounds.
Pandemic, ice storms, freezing cold, no power, people dying in the streets. Their vaccine distribution infrastructure paralyzed. More than 2,000 new C19 cases today. Whatever.
Texas is in a heap of trouble because they're fiercely independent and their power grid doesn't connect to the rest of the U.S… and as much as others might like to help, the infrastructure doesn't support it. That's a whole other story, but there are plenty of people who'd argue Texas isn't a state but its own independent whatever that never actually whatever'd their way into the U.S. It reminds me a bit of Quebec and how every so often, likes once every generation, the "Vive le Québec Libre" bullshit fires up. When you dig into it, Québec would be an instant 3rd-world country if that were to happen… because if you're truly independent, a lot of national things you take for granted go away.
So Texas wants their own power infrastructure; here's an issue that might come up. But don't worry about it… as long as their fearless leaders can jet off and leave the problems behind, no problem. Nobody will care, and Cruz will get re-elected because… well, because "Republicans" I guess, though that word has now achieved a completely new meaning. This group of "leaders" needs a different word than the same one attributed to the likes of Lincoln, Roosevelt, Eisenhower and Reagan. And their present group of followers… don't get me started.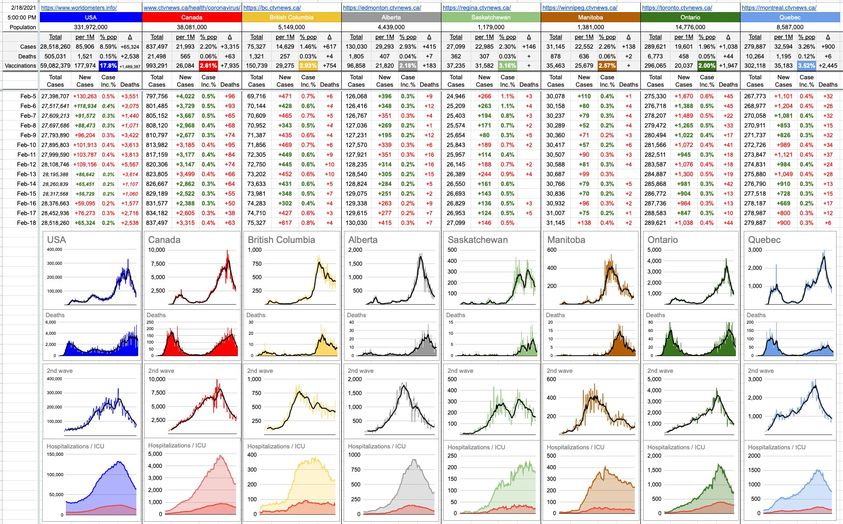 24 Likes, 5 Shares