The usual New Year's Eve tradition is to ski all day and, near the end, head to the top of Blackcomb, have a few drinks, and hang out with a bunch of friends at the Crystal Hut. We stay up there as long as they'll let us. Eventually, they nicely kick us out.
It's often a pretty big group… anywhere from 8 to 20 people, depending who shows up… and we make our way down the mountain relatively slowly, certainly if there are little kids in the group. If the weather gets bad and people just want to get the hell out of there, the group splits up. Otherwise, everyone gets to the bottom at roughly the same time… all of us among the very last off the mountain for the year. It's a cool tradition… one I certainly hope to be part of again next year, because it certainly didn't happen this time. No Blackcomb, no Whistler. No après-ski BBQ with friends and family. Next year.
Instead, it was a quiet and very pleasant evening at home…. where we Zoomed with friends and family from around the world, had a great dinner and watched a movie. The "What should we watch?" discussion was very brief… one of the kids said, "Hey, there's this movie… it was made by the "Black Mirror" people and Samuel L. Jackson is in it and…" – say no more. We're watching it.
The movie is called "Death to 2020" and I suggest you watch it without reading too much about it. It's a movie, and there are actors in it – not just SLJ, but also Hugh Grant, Lisa Kudrow, and many other familiar faces – and all of the above do a magnificent job bridging the gap between fact and fiction. It was that sort of year; sometimes, it was hard to tell the difference.
Indeed, who better than the Black Mirror people to put together something to explain 2020… in the form of a comedy, no less.
"President Donald Trump did not attend his $1,000-a-ticket New Year's Party at Mar-a-Lago, choosing to leave Florida early and head back to Washington to strategize his efforts to flip the election results – an election which he lost by more than 7,000,000 popular votes and in which there was no credible evidence of election fraud. Nevertheless, in his absence, notwithstanding more than 3,000 Americans lost their lives to the presently-raging pandemic that day, mask-less guests were left to mingle with Trump's kids, Rudy Giuliani… and were treated to the musical stylings of Berlin and Vanilla Ice."
See – that looks like it should be a paragraph out of that script – a comedic hardly-credible over-the-top exaggeration. But, of course… as usual… truth is stranger than fiction. That's exactly what was going on while we were watching the movie.
Enjoy the weekend… maybe watch this movie, and enjoy the NYE recovery, if you need it… and gear-up for next week… here comes 2021.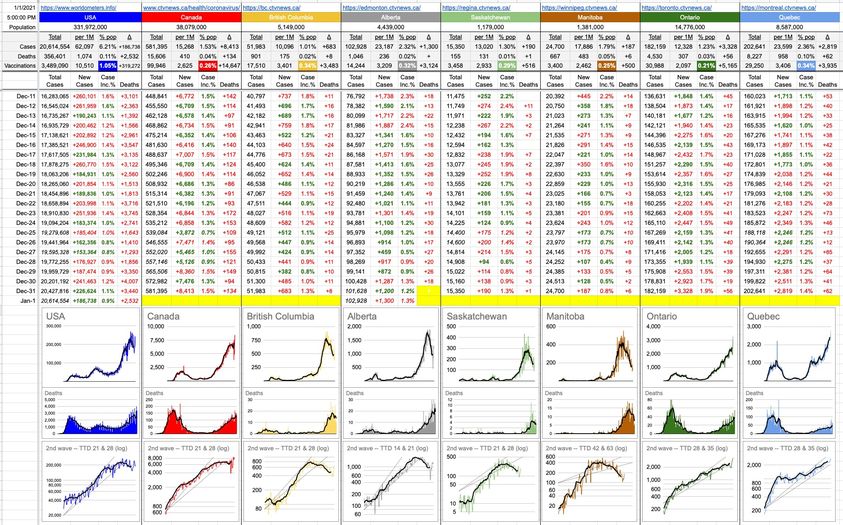 21 Likes, 2 Shares