Let's talk about something else entirely… at least for today.
Like Covid-19, it's invisible to the naked eye. Like Trump, it's wildly volatile. Like both of those things, its future is uncertain, but there's plenty of speculation. What I'm talking about is Bitcoin.
Bitcoin (BTC) was born almost exactly 11 years ago, created by an entity known as Satoshi Nakamoto. Nobody's too sure if that's a real person, or a group of people, and/or whether that individual, if it is one, is still alive.
The first time I heard about Bitcoin was some time in 2010… from a friend I'd formerly worked with… a very smart guy, one of the best Linux/network admins I've ever met. Smart guy, but nobody took his touting of Bitcoin seriously. This was late 2010, and Bitcoins were worth less than a $1. The following year, they started going up in value… all the way to $20. He was very happy. Then the price crashed back down to a few dollars again. He was not so happy. It all still felt like something not to be taken seriously… but that started to change as time went on.
In late 2013, the world's first Bitcoin ATM opened up… right here in Vancouver. It's still there… in Waves Coffee, on the corner of Smithe and Howe.
Very cool. I went down there with $500, plugged it into that machine, and bought 2.5 Bitcoins. And when you buy BTC, there's no tangible evidence of it… but then again, there's no tangible evidence of your bank balance, except for what your phone or computer screen tells you. You just assume the little numbers translate to value. Like cash or stocks or gold or anything else with a number that describes what it's worth. Then I bought a coffee and some food with it; Waves was one of the first places to accept Bitcoin for payment.
I dabbled with BTC over the years; for a while, I had my own mining rig… but it wasn't anything too sophisticated. In fact, it was computer motherboard and three video cards all crammed into a milk crate. That thing ran hot… and loud. I was selling most of what I mined as quickly as I could… BTC was $400 at the time… and that was the mindset; create $ out of thin air and lock it in. Obviously, in hindsight, holding onto all of that would've made far more sense, but BTC back then, at least in my mind, was simply a new-fangled digital currency to be used like any other. And like any other, it'll fluctuate… but never appreciate to levels of insanity. You wouldn't expect a Canadian Dollar to suddenly be worth $2,000 U.S.; this was no different. Eventually, I shut it all down. Mining BTC becomes more difficult and more expensive as time goes on. Doing the math on how much energy I was consuming in this increasingly-difficult exercise implied it was no longer worthwhile. The garage, where it had been running, became much quieter and colder.
Except… it was different.
The first evidence of that was in 2013 when BTC shot-up to over $1,000 a coin… and it was because of currency restrictions imposed in Cyprus, during a financial crisis. People there were frantically trying to get their money out. In the old days, you'd try to do that by smuggling out gold or diamonds… but if you can seamlessly tap-tap-tap here and somewhere else in the world, someone else does the tap-tap-tap and now has all the money (and, of course, that someone else can also be you)… and no financial regulator was in the way… well, great. Even better, even if the financial regulator saw that transaction go by, they have no idea who did it. BTC became the de-facto currency of the Silk Road marketplace, a dark web Black Market site for purchasing all sorts of illegal goods.
When the Cypriot financial crisis sorted itself out, the BTC prices came back down to earth, but everyone took notice. Hmmm… forget buying coffees and croissants… if this thing can hold its value, given everything else it brings to the table… hmm…
What else does it bring to the table? It's secure. So far, nobody has figured out how to hack it, though many have tried. The general consensus is that it'd take a very long time for all the computer power in the world at present to do so. The infrastructure is secure and transparent. Everyone can know what every wallet balance in the world is at – but not necessarily know to whom it belongs. Transactions are verified in real-time by multiple machines around the world. It all simply works. And who's to say what a BTC is worth? Well, who decides what gold is worth? Or a diamond? It's simple… it's worth exactly what at this moment in time, someone is willing to pay for it while someone else is willing to part with it.
But perhaps the biggest intangible, the one thing this particular commodity brings to the table that no other one does is… that it's finite. Given how it's designed, only 21,000,000 BTCs will ever be mined. Around 18,500,000 have already been mined, but, like I said, it's getting harder and harder. The last one won't be mined till around 2140, and it'll take decades for that last one to emerge.
Oil, gold, diamonds, wheat, sugar, cocoa, pork bellies… the earth always provides more. Nothing is infinite, but we're nowhere close to running out of those things… we can always mine, grow or breed more. But not BTCs. So what happens when you have a trusted commodity where supply is known to be limited? You'd expect it would appreciate in value.
At this moment, a single BTC is worth $60,000. That coffee and chocolate croissant I bought way back when for 0.05 BTC? It cost me $3,000 in today's dollars. That initial $500 in BTC I bought (and is now long gone) would be worth over $150,000… but if that makes you go ouch, consider the very first BTC transaction ever… two Papa John's pizzas… worth about $30… for 10,000 BTC. That is, in today's dollars, a six-hundred million dollar pizza. Sorry, two pizzas.
A lot could go wrong with BTC, which would vapourize all that value instantly. Someone could crack the encryption. Governments could conspire to shut it all down. A better crypto-currency could appear, and all the value would flood in that direction. Or… it could continue to appreciate forever. Some people are saying a single BTC could be worth $500,000 within a decade. Given its recent meteoric rise, who knows.
People also wonder what'll happen after 2140, when there's no more reward for being part of the network, since mining will have stopped. But in the same breath, the answer is obvious. Not our problem… just like in 2140, perhaps we'll all have fusion-powered diamond-makers in our homes, or do-it-yourself alchemy kits for turning old pennies into gold. Not our present-day problem.
For now, the world has a trusted, unique, ubiquitous and accessible form of wealth storage that seems to find a little bit more of legitimacy every day. Recently, Elon Musk announced that Tesla would be accepting BTC for payment. And that Tesla holds $1.5 billion in BTC, just as a part of a diversified investment portfolio. And perhaps that's what a well-diversified portfolio looks like in the future… cash, equities, bonds, gold, real-estate, commodities… and now, also… BTC.
As far as my friend is concerned, the one who was into BTC so early in the game… at some point, he cashed it all in (whatever "it' is), bought a boat, and has been sailing around the world ever since.
** Disclaimer: I'm nobody's idea of a registered investment advisor. None of the above is intended as advice; just interesting info. Should you choose to dabble in BTC, do so at your own risk. Past returns are never indicative of future whatever yadda yadda…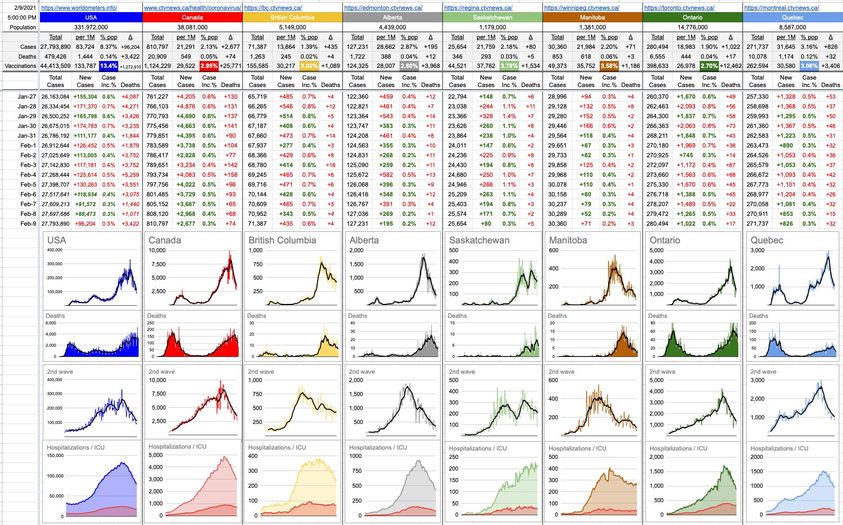 19 Likes, 2 Shares