Snow day!! No school!! And also, no local numbers… which of course, snow or not, is always the case over the weekend. And, can I just say… back in the day when it snowed enough to actually cancel school, why did the big snow-dump always happen on a weekend? Not fair.
But, briefly, speaking of numbers and things that are not fair… New York Governor Andrew Cuomo is going to be facing some tough questions. The explanations are inconsistent and the story changes, but the bottom line is that in NY, Covid-19 deaths were underreported with respect to nursing home residents at the height of the pandemic. At its most fundamental level, this is just politics trumping science. Cuomo just didn't want to look bad to the Trump government and face all the noise that'd be coming his way.
It's ironic… in that the Trump loyalists, especially at the time, were always the ones claiming it's a hoax and nobody is dying; that death numbers were being inflated and, anyway, old people are going to die. Had all of this come out sooner, they would've been faced with an interesting contradiction… how does one complain that deaths are being overstated… while at the same time, have proof – actual numbers that would provide you with actual evidence to justifiably criticize your opponents – that say the exact opposite?
Except among the truly deluded, long gone are the "Covid death rate is 0.000243%!!!" posts. The nonsense that the flu kills more people, etc. If you're curious… these days, more people in the U.S. die from C19 in any rolling 10-day period than typically die from flu in an entire 12-month cycle. And this year, that ratio will be sharply higher because flu cases (and deaths) are way down.
Excess deaths in the U.S were around 300,000 between January and October last year… and Covid-19 deaths during that time averaged 975 per day. Since then, C19 deaths have averaged close to 2,500 daily.
At least this explains something that head-scratchingly wasn't adding up… what are all these American excess deaths attributable to, if not C19?
Yeah… it turns out it was C19 after all.
Oh, some breaking news… I'll conveniently provide it in the form of a poem:
It's snowy and peaceful
And time for a book
The Senate acquitted
But Trump's still a crook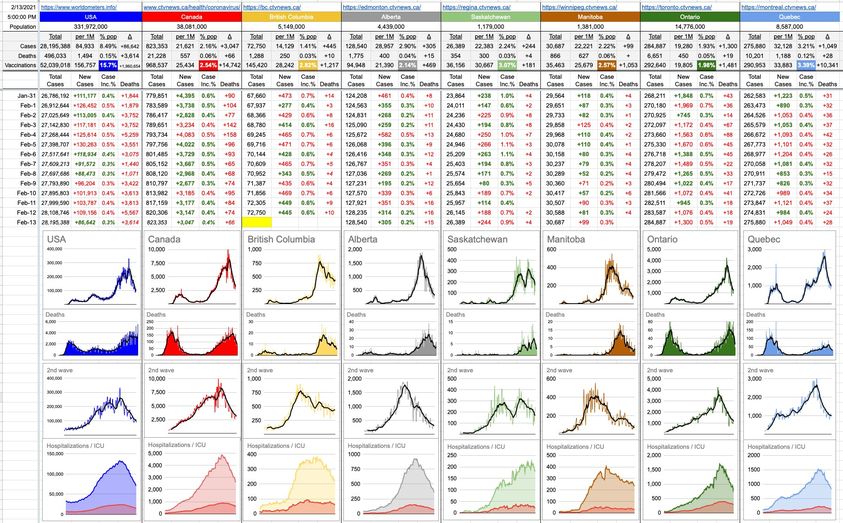 23 Likes, 2 Shares